IFFCO farmer bags Krishak Samrat Samman IFFCO farmer bags Krishak Samrat Samman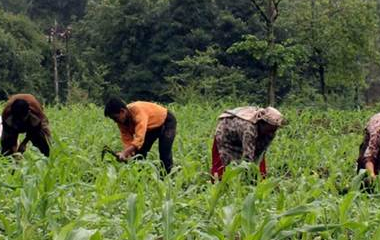 Category
Outside Activities
Every year Mabindra Tractors the notable and innovative farmers in different categories with Mabindra Samriddhi India Agri – Awards. IFFCO. Farmer – MR.V.Krishnan has been awarded with krishak Samrat Samman under small farmer category (less than 5 acres bolding) with the Mahindra Samriddhi India Agri – Awards 2012 by the Honourable Minister of Agriculture, Shri Sharad Pawar. Mr.Krishnan received the award, citation and cash pize of Rs.2.11 lakh for biggest productivity of rice.
The System Rice Intensification (SRI) which was developed in Madagascar in 1983 by Father Henri Laulanie, is one among the scientific management tools for utilizing irrigation water based on soil and climatic condition to achieve maximum crop production per unit of water applied per unit area perunit time. SRI increases rice production and raises the productivity of land, labour, water and capital through different practices of management. This system also provides better growing conditions for rice. Even though the new system has promised less water and other recourses the major problem among the rice growers is labour scarcity. The system of rice intensification (SRI) is an improved technology of production of rice. SRI is considered to be a disembodied technological breakthrough in paddy cultivation. To solve this problem, IFFCO joined hands with agricultural department and made efforts to reduce the labour drudgery by introducing mechanization in all operations of SRI technology. Rice is the major food crop grown in the state of Tamil Nadu with cultivated area of about 2 mha with an average productivity of 2.7 tonnes per ha which is less than the productivity of some major rice producing neighbouring countires, viz., Japan 96.52 tonnes/ha), China (24 tonnes/ha) and Indonesia (4.25 tonnes/ha). The Challenges for enhancing rice productivity using conventional methods are
Declining resource base like land, water and labour
Deteriorating soil health
Increasing fertilizer cost and less availability and use of organic manure
Increasing cost of cultivation
More dependency on labour and less utilization of farm mechanization
Low productivity
To overcome the above constraints, rice growers need to adopt the fine tuned practices for rice production, ie the system of rice intensification. SRI method differs from conventional method of rice cultivation as given below.