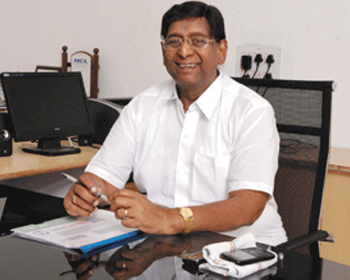 Journeying through 45 years, JKK group of institutions continue the quest of providing the best quality education to students. In future agricultural education might be all about farming in large. To strengthen this, human resource development in agriculture is prime important. So steps were taken to establish an Agricultural College in the western parts of Erode District and JKK Munirajah College of Agricultural Science started functioning from the year 2014 with the vision of "Enter to Learn, drink the nectar of knowledge and fly out to service". Our team work hard to spread up scientific skills, technologies and art in agriculture to students nearby farming communities.
     The campus is located in the middle of 250 acres of land richly endowed with beautiful Greenland which provide ambient environment for staff and students. Our efforts continue to upgrade infrastructure, innovative curriculum and research to move forward as one of the best institutions. Also the college is actively involved in shaping the future career of students through various guest lectures and placement works. Finally, it is a great pleasure and satisfaction that JKK Munirajah College of Agricultural Sciences has come up with first issue of College Newsletter.
           "You don't have to be great to start but you have to start to be great"
           "Well thought reforms in technical education is the need of the hour"
Chairman
Dr.J.K.K. Munirajah